Española Valley Fiber Arts Center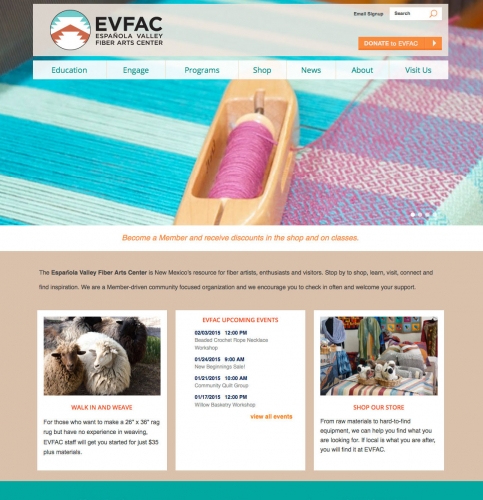 The Española Valley Fiber Arts Center website was designed and developed by Desert Elements with a custom layout and custom features for the unique New Mexico organization. The site features an events calendar with online class signups, ecommerce for registrations, donations, and memberships, and lots of information about the programs and educational initiatives EVFAC develops. The responsive, Retina-ready website includes an enews signup and keyword search function.
A companion site for the New Mexico Fiber Crawl event, organized by EVFAC, was also created by Desert Elements. The Fiber Crawl website has an event countdown, online site signup, and embedded event maps. See New Mexico Fiber Crawl at fibercrawlnm.org.